ABOUT CIGNA
Cigna is a Fortune 12 global healthcare and insurance company with 73,000+ employees. Cigna's mission is to improve the health, well-being, and peace of mind of those we serve by making health care simple, affordable, and predictable.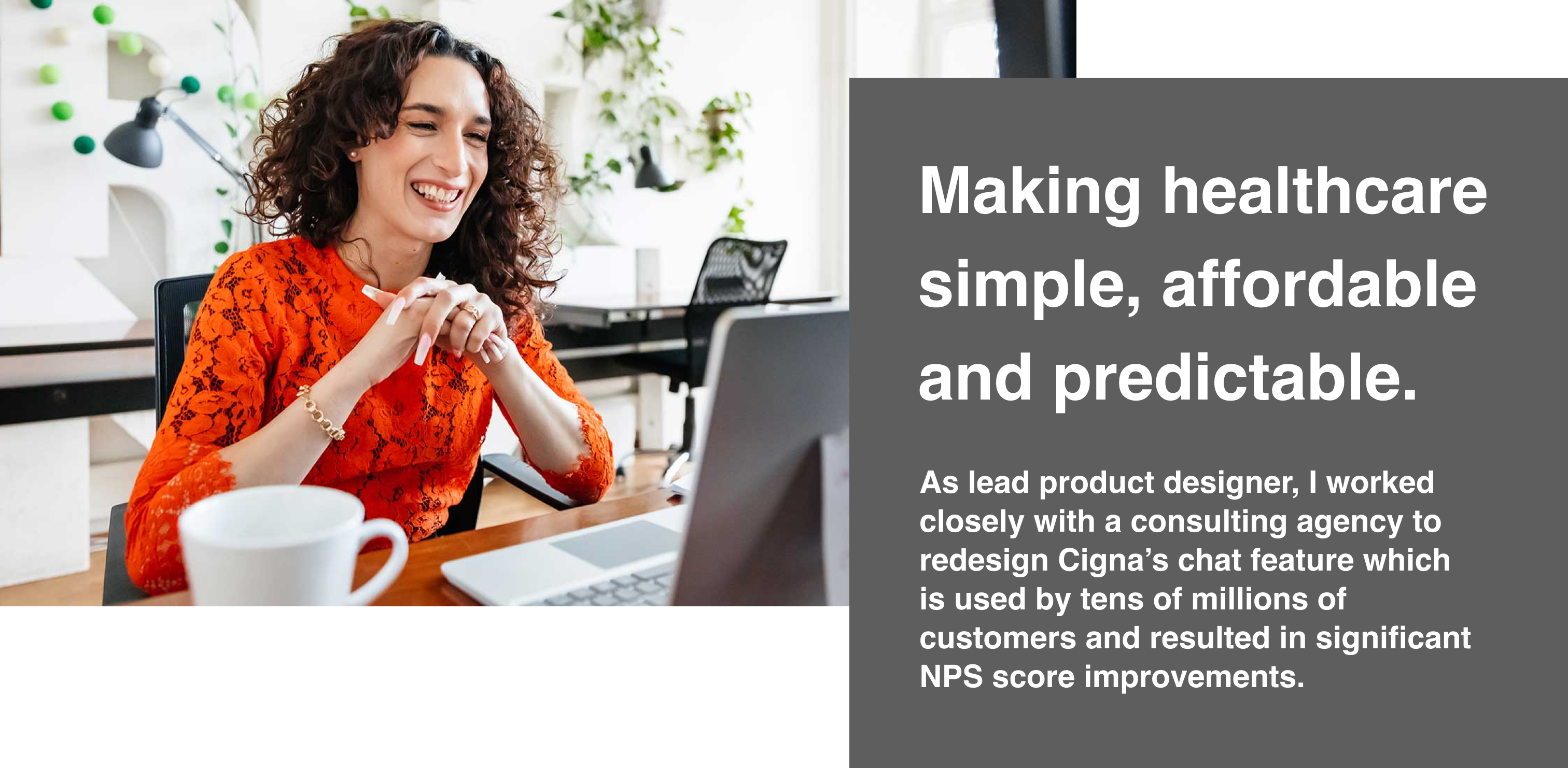 KEY ACTIVITIES
01.

Expand on Cigna's new brand guidelines.

02.

Create prototypes to validate
ideas and conduct user testing.

03.

Drive design from wireframes to polished visual designs.
OPPORTUNITY
Based on voice-of-the customer (VOC) feedback, customers were struggling to get their issues resolved.
RESPONSE
As the lead product designer, I was responsible for:
Working closely with a consulting agency to drive designs from wireframes to polished visual designs.
Keeping multiple stakeholders informed and aligned on scope / project timeline.
Ensuring all deliverables aligned to Cigna's digital standards, brand, and accessibility guidelines.
OUTCOME
The redesigned Chat feature launched on time and the new designs were well received by stakeholders and customers. Customers are now able to resolve their inquiries quickly and efficiently within their channel of choice.
Net Promoter Scores (NPS) improved significantly. In 2018, chat experienced it's highest YoY NPS increase (+14pts) from 27 to 41. From 2019-2020, NPS score increased by 10 points from 41 to 51.
DELIVERABLES
User flows
Prototype
Visual designs
Design specs