ABOUT CITIZENS
Citizens delivers a broad range of financial services to over five million individuals, companies, non-profits, and institutions.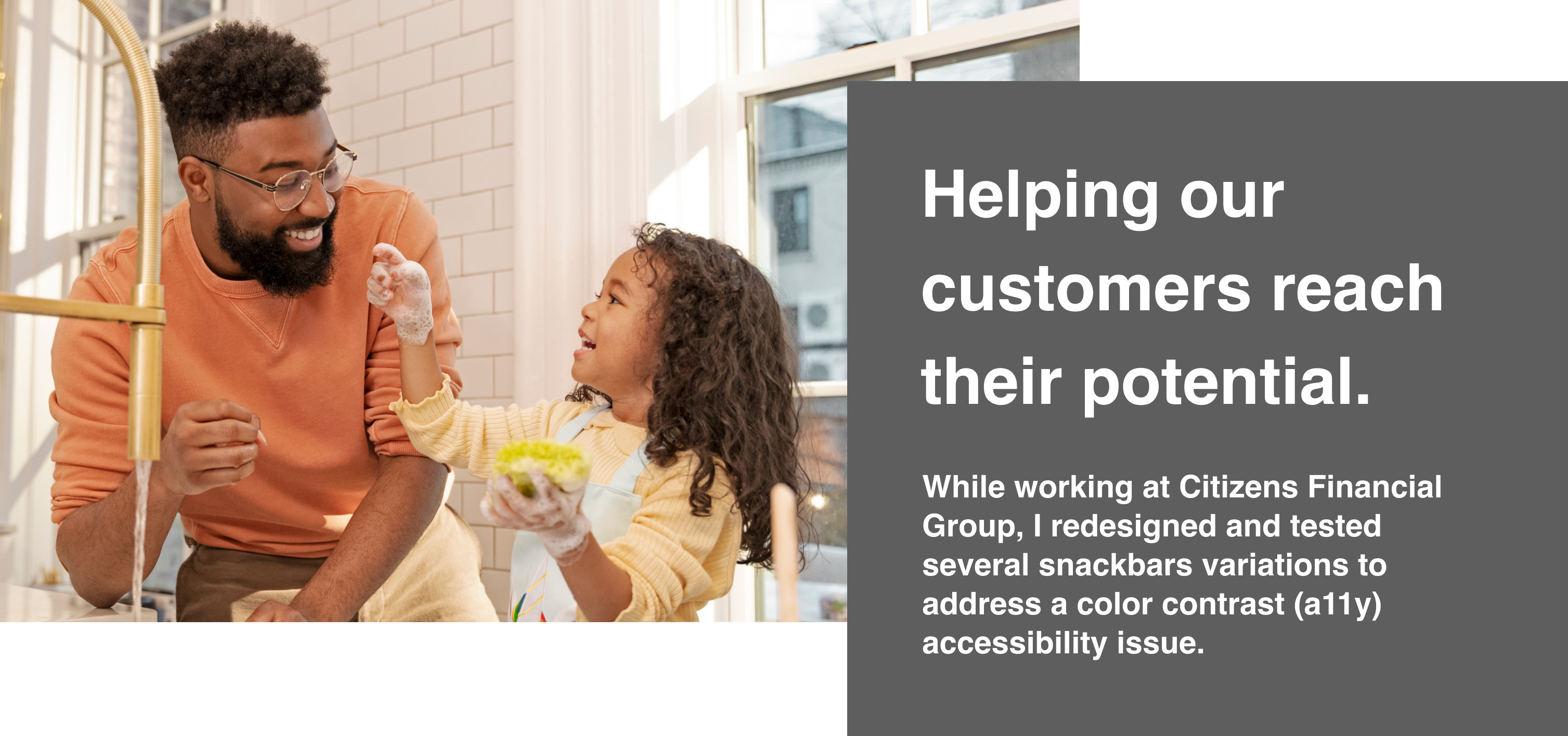 PROBLEM
Based on the latest research, users were having a hard time distinguishing snackbars from the rest of the content on the screen (not enough contrast).
OPPORTUNITY
We had an opportunity to explore user preferences around snackbars and ensure that users know when they have successfully enabled biometric login.
CONSTRAINTS
Resources: our research team was fully booked for the next few weeks.
Time: we wanted to fix this known usability issue (A11Y) before the app launched.
RESPONSE
As the lead product designer, I was responsible for:
Researching how competitors present snackbars and banner alerts.
Designing several variations of snackbars and banner alerts.
Conducting A/B preference tests with 350 participants to get a better understanding of user preferences.
Conducting 6 unmoderated tests with 15 participants to understand which design is most visible to users.
Creating interactive prototypes in Figma.
Analyzing, documenting and sharing the results with stakeholders across the organization.
OUTCOME
User insights from testing provided us with a clear direction for updating our global messaging framework.
The green snackbar was selected as the final design as it provides more contrast than the existing snackbar.


DELIVERABLES
Visual designs
Prototypes for user testing
Research findings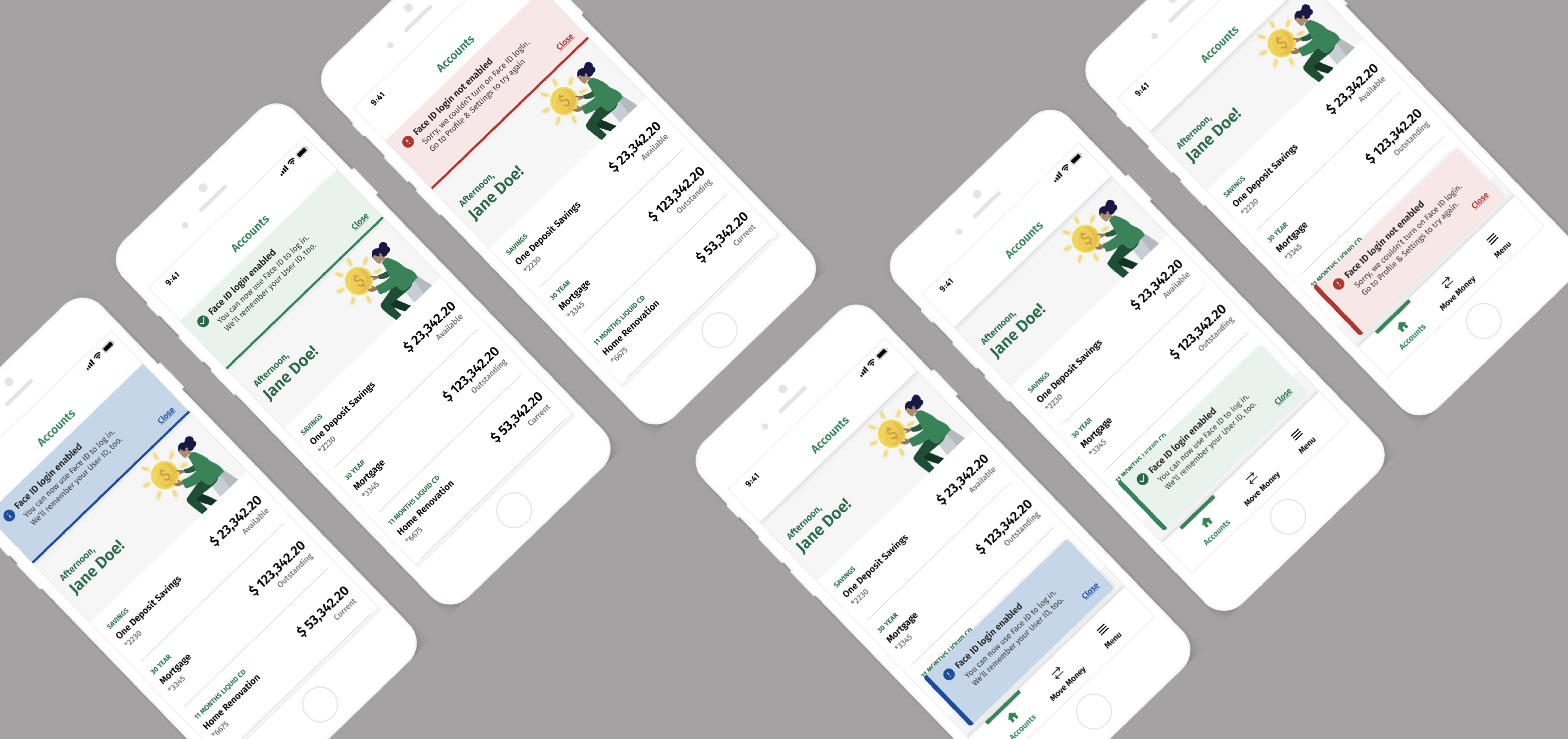 Moving from wireframes into polished visual designs.
KEY METRICS
50%+

Increase in snackbar visibility during user testing.
TESTIMONIAL
"Thank you, Hugo, for being an excellent teammate on the National Banking initiative. You have continued to connect and collaborate with your peers and have been an active contributor. You share your work and include others in your process, and share your insights."