ABOUT CITIZENS
Citizens delivers a broad range of financial services to over five million individuals, companies, non-profits, and institutions.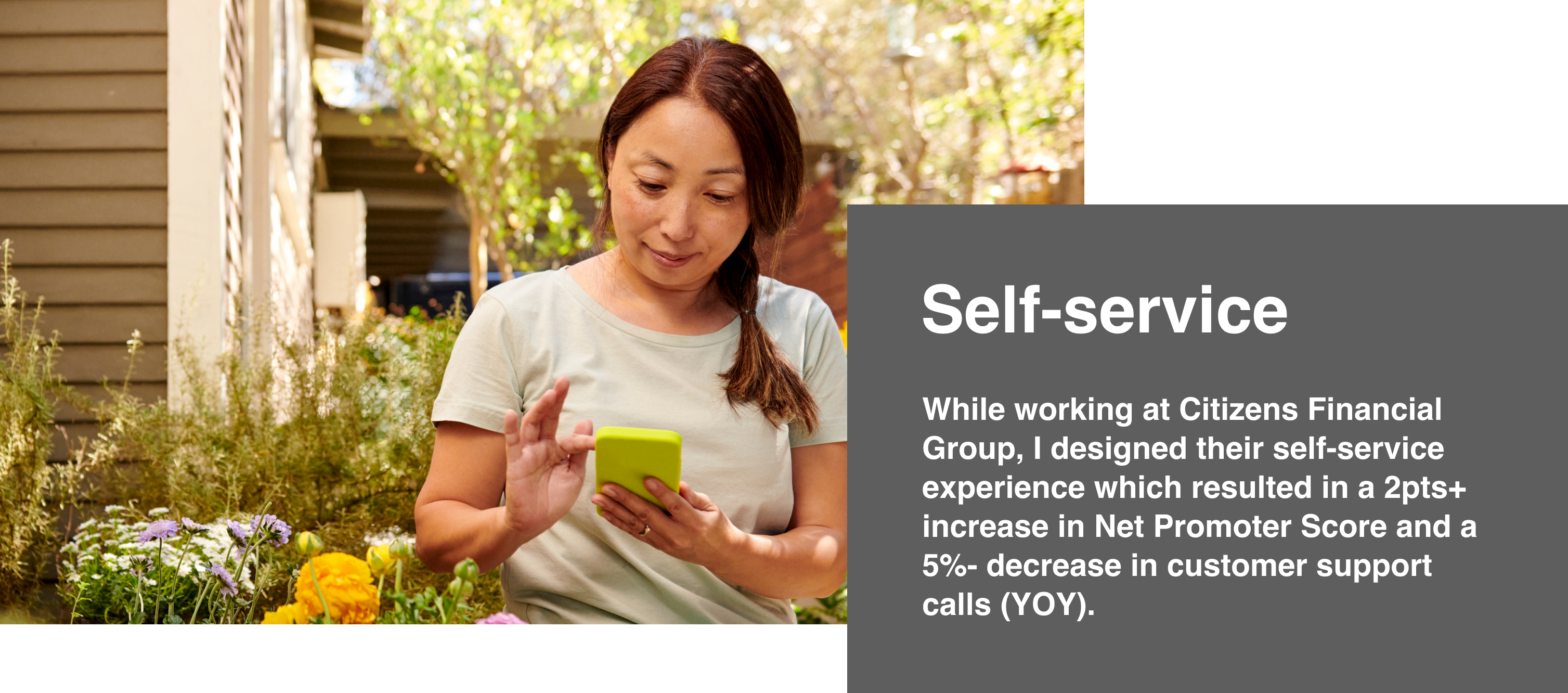 KEY ACTIVITIES
01.

Conduct competitor research / document best-practices.

02.

Create prototypes to validate
ideas and conduct user testing.

03.

Drive design from wireframes to polished visual designs.
PROBLEM
Customers did not have the ability to update their contact info via the mobile app which resulted in a significant increase in customer support calls.
OPPORTUNITY
We had an opportunity to reduce call center volume and increase customer satisfaction by crafting an industry-leading self-service feature.


RESPONSE
As the lead designer, I was responsible for:
Creating user flows and prototypes for user research sessions.
Conducting an audit of self-services experiences across industry leading mobile apps.
Conducting user testing to gather feedback on the proposed self-service experience..
Translating conceptual ideas into highly crafted interactive experiences.
Sharing early prototypes and mocks with product, researchers, content strategists, and engineering to demonstrate how a particular interaction will work and get feedback on technical feasibility.
Presenting high-fidelity prototypes and designs to stakeholders across the organization.
Working closely with engineering to ensure a quality deliverable.
OUTCOME
The project met it's goals:
Customers are now able to update their contact info within their channel of choice.
The new designs were also well received by internal stakeholders and align with native mobile app best-practices.
DELIVERABLES
User flows
Competitor review / analysis
Visual designs
Prototypes for user research and cross-functional alignment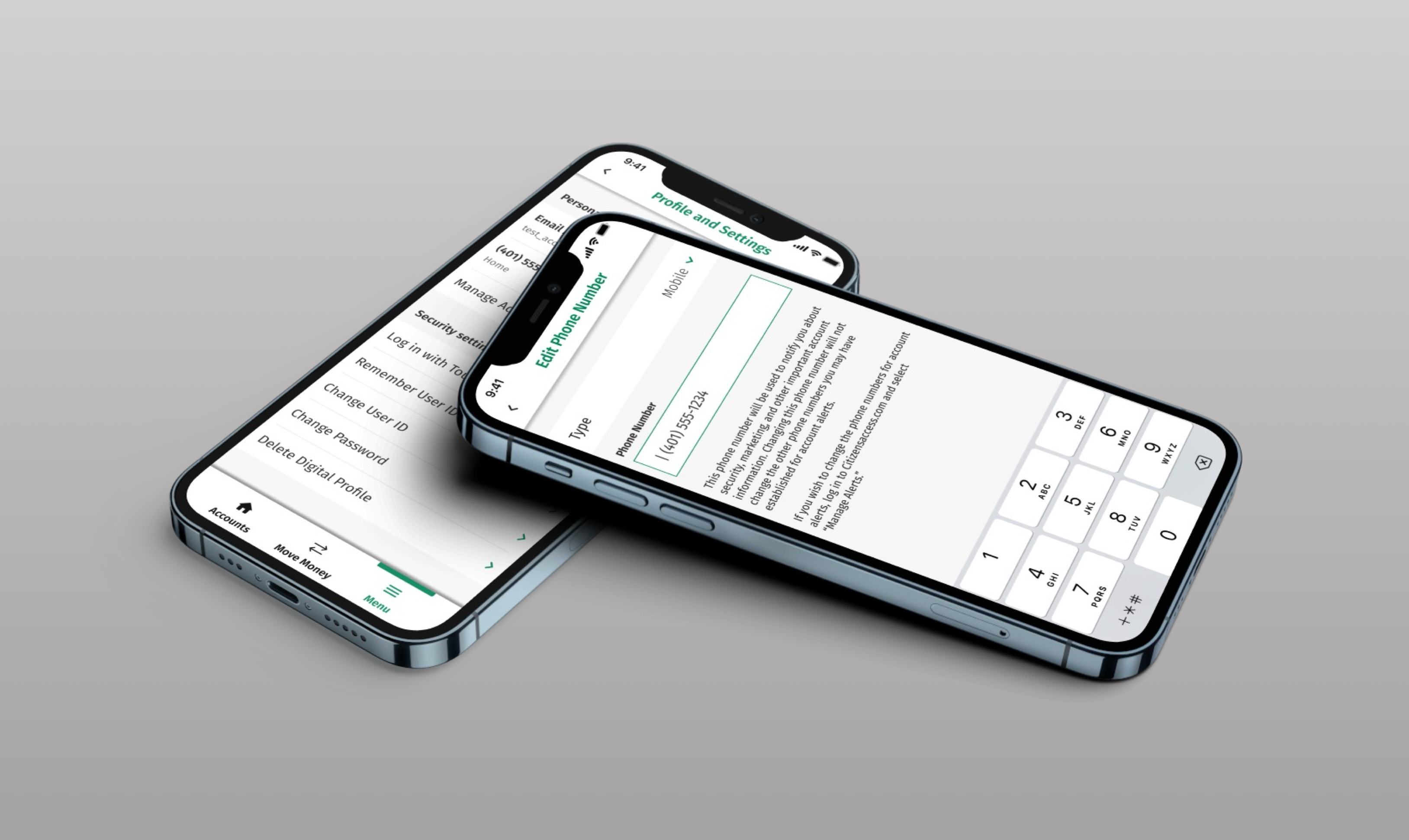 Moving from wireframes into polished visual designs.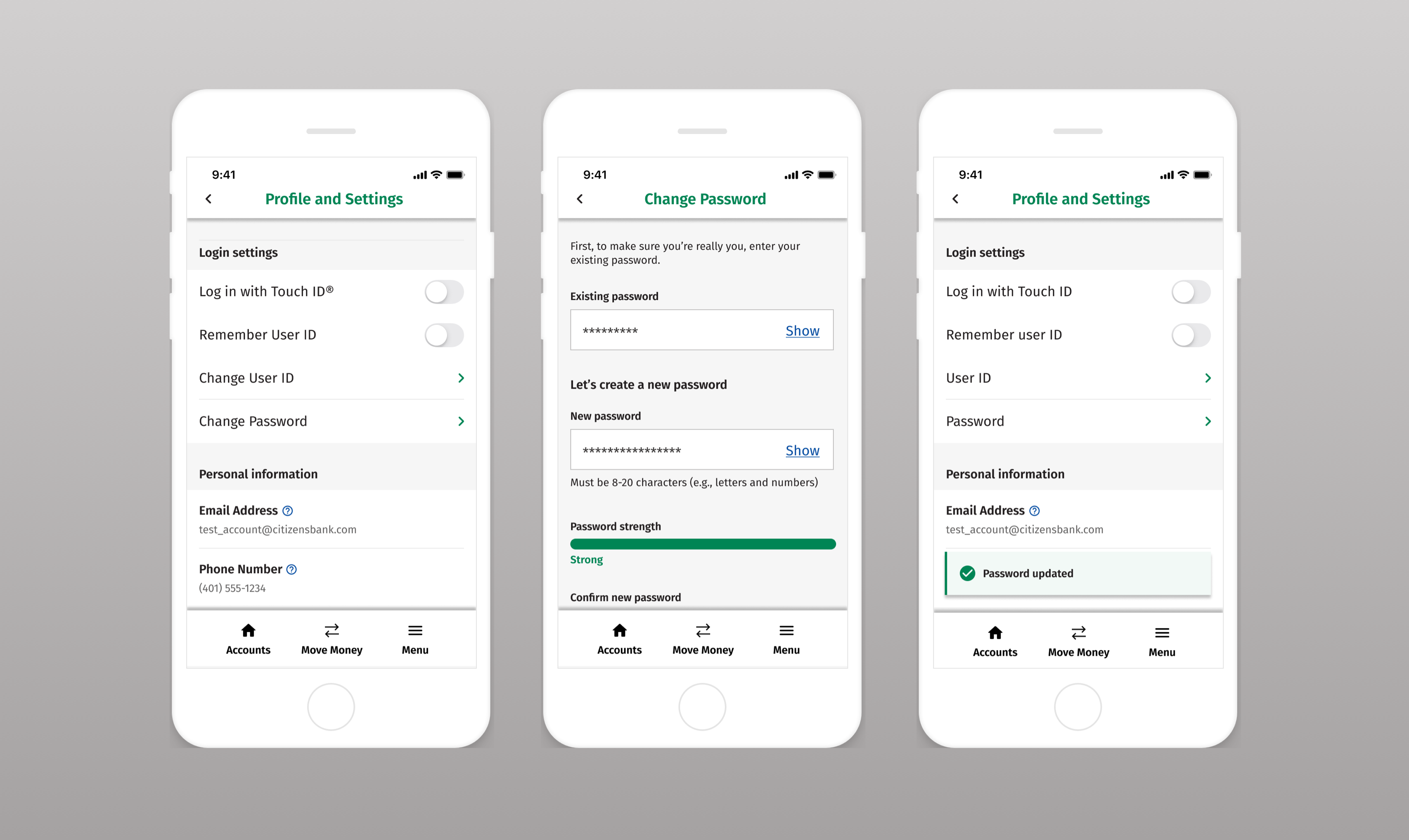 Moving from wireframes into polished visual designs.
KEY METRICS
2pts+

Increase in Net Promoter Score (NPS)

5%-

Decrease in # of support calls (YOY)
TESTIMONIAL
"I want to thank you for contributing to the Component Library in Figma! Because of your hard work, customers will have a more consistent experience + your own team will be more efficient and better at delivering great and consistent user experience by utilizing thoughtful design patterns you made. Great job!"